← Go back
AxelBraun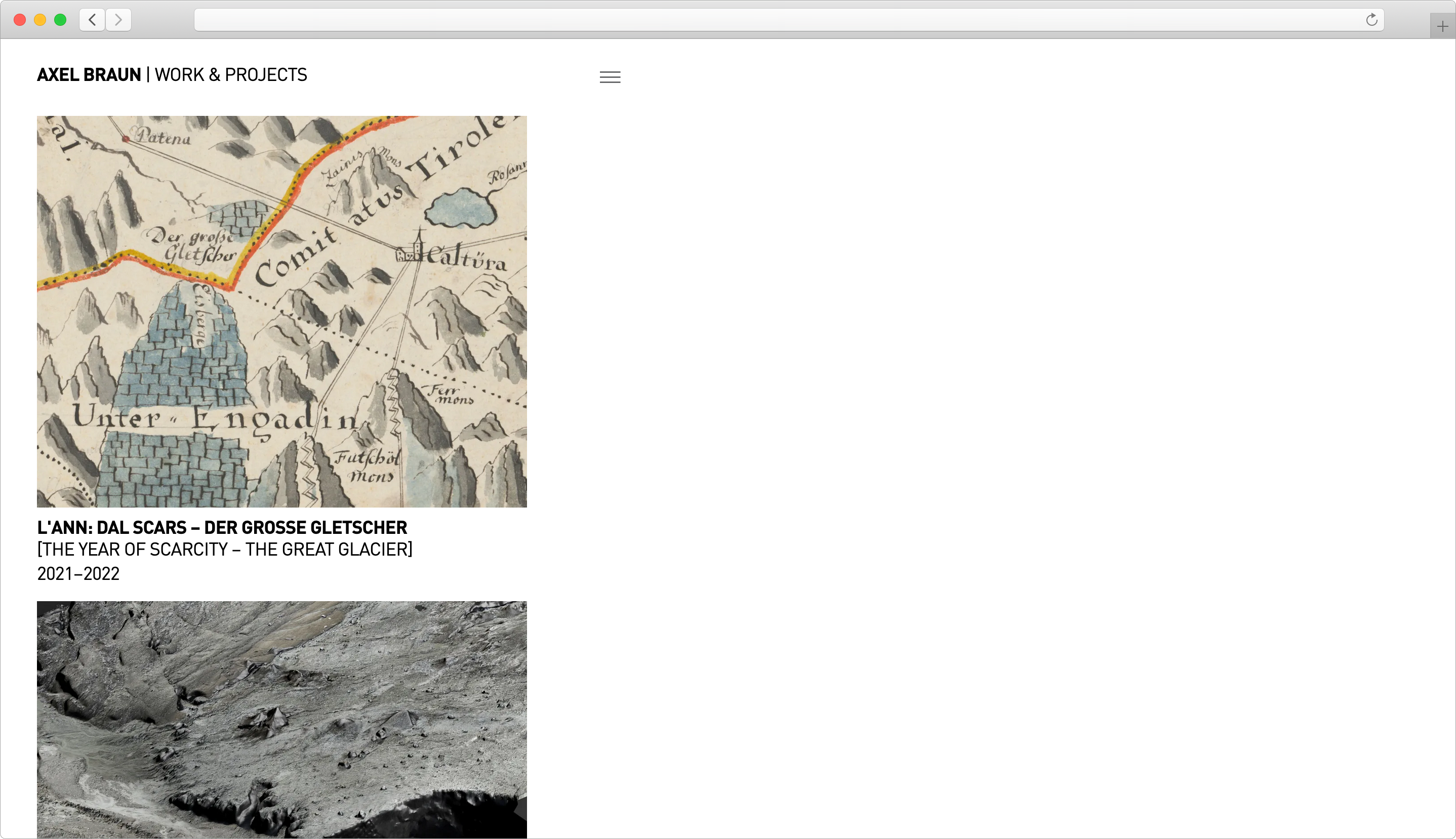 Axel Braun is an artist and photographer based in Essen, Germany. His website, AxelBraun.org, serves as the primary portfolio for his work.
The project started in early 2023. I worked as the sole developer on the project, collaborating with Axel Braun directly to best execute his vision and designs for his new website.
Beyond discussing and implementing the client's designs and the website's backend, I also worked on bringing an incredibly user-friendly video experience to the website.
The client wanted to show the videos he produced, both long- and short-form, on the website. With existing solutions like YouTube and Vimeo either not giving us the user experience we'd have liked or having GDPR concerns attached to them, I set out to implement a custom video hosting solution for the website. 
The solution I implemented uses HLS streaming to deliver videos with dynamic qualities to all kinds of devices, from 4K TVs to small mobile phones on low-bandwidth connections.
Technologies Used:
Kirby (PHP, CMS)
Vanilla JavaScript
esbuild (JavaScript processing & bundling)
SCSS
HLS (HTTP Live Streaming, Video Streaming)
FFMPEG (Video Transcoding)