← Go back
Evoluon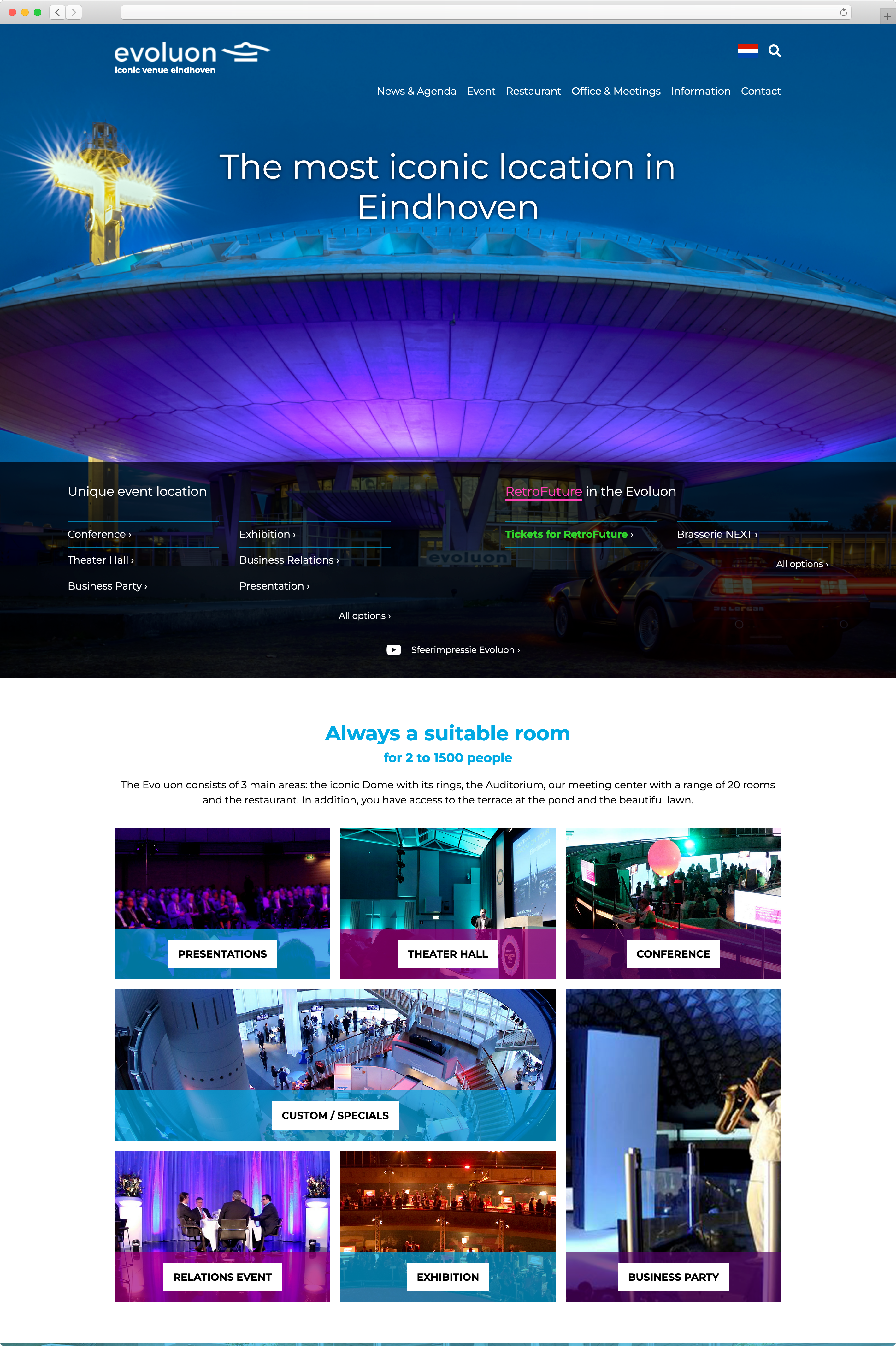 The Evoluon is one of the most iconic expo & event spaces in the Netherlands. Their website, https://evoluon.com/, is among their most essential marketing resources and an information hub for exhibitors and B2B clients and partners.
When it came to rewriting the backend of the website to make it more maintainable and easier to add custom content, the curators of the Evoluon turned to me to deliver a Kirby-based solution for their website.
I led the engineering project of rewriting the website and provided technical support in migrating the pre-existing content over to the new website. I worked on this project with fellow freelancer Kevin-Michael Schott, who provided additional support in the page's front-end-development.
The rewritten Evoluon website uses the following tech stack:
KirbyCMS (PHP)
Tailwind (CSS)
Alpine (JavaScript)